Mike Farwick
Degussa AG, Essen

Sphingokine: Ceramide als biologische Signalweiterleitungsmoleküle

Sphingolipids, especially ceramides, are major constituents of the extracellular matrix in the stratum corneum. They play a pivotal role maintaining the skin's equilibrium in the lipidic protection barrier. Additionally intracellular ceramides are well-known to influence biochemical processes of the skin via signal transduction, too.
This article describes the claim identification strategy for Salicyloyl-Phytosphingosine (Phytosphingosine SLC), which is a highly efficient signaling shingolipid. Its activity was screened in vitro by DNA-Chip technology and the claim ideas based on these experiments were verified by different in vivo efficacy studies.
After application of Phytosphingosine SLC on cultured human primary keratinocyte cultures the gene expression patterns obtained by DNA-Chip technology indicated a strong stimulatory effect especially on keratinocyte differentiation. This effect was proven in vivo by significantly improved barrier repair after detergent challenge and barrier disruption.
We also found a stimulatory effect on the procollagen I systhesis of cultured human primary fibroblasts. The in vivo relevance of this result was verified by a biopsy study, showing induction of procollagen I, a reduction of the collagenase MMP1 and an induction of the collagen anchoring protein fibrillin.
The overall cosmeceutical activity was demonstrated by a half side with an anti-wrinkle study in the perorbital region of the face. The "craw-feet" were reduced by 10 percent within just four weeks by topical application of Phytosphingosine SLC.
In a nutshell, the outcome of several in vitro and in vivo studies demonstrated the superior anti-aging efficacy of Phytosphingosine SLC for cosmetic applications.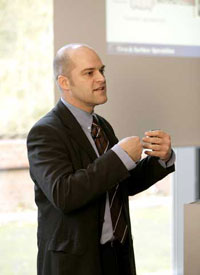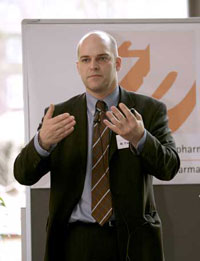 Fotos: GD Gesellschaft für Dermopharmazie